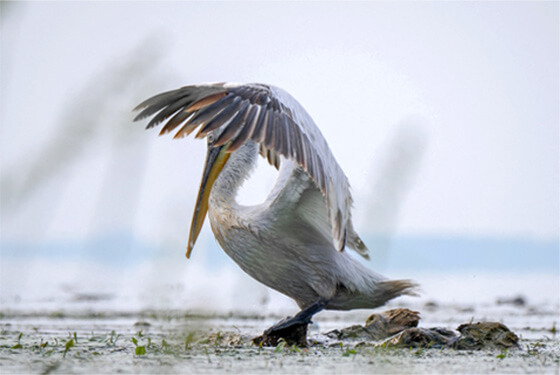 © Pierre Huguet-Dubief / Biosphoto

In the Balkans, Noé is working to preserve the region's wetlands by helping to protect the Dalmatian pelican, Europe' largest bird. The Dalmatian pelican is an "umbrella species," a term used to describe a species whose habitat, if protected, will in turn help protect a large number of other species.

The project provides capacity-building support to CSOs (Civil Society Organizations) and local authorities, to help deliver effective management of two protected sites, improve their resilience to climate change and promote a civil society that is committed to protecting its natural heritage.