© Greg Basco / BIA / Minden Pictures / Biosphoto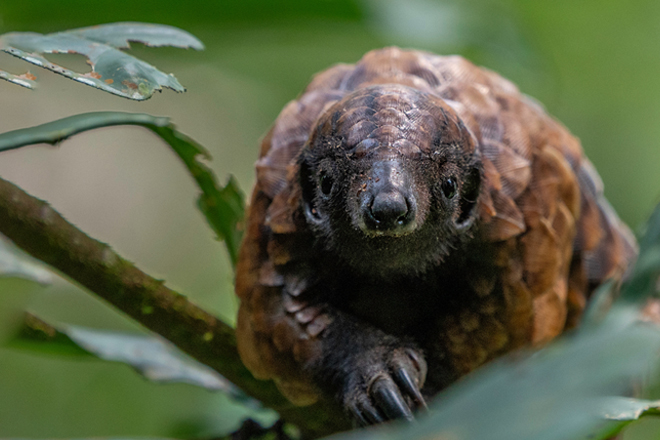 18 FEBRUARY, WORLD PANGOLIN DAY : THE MOST POACHED MAMMAL IN THE WORLD
The pangolin has become infamous for its alleged responsibility in the transmission of the Covid-19 virus to humans and is the most poached animal on the planet, well ahead of the rhinoceros and the elephant. It is considered a vulnerable species on the International Union for Conservation of Nature's red list. Populations have been steadily declining in recent decades, with the pangolin being the victim of intensive poaching for its scales and meat, which are mainly sold on Asian markets. In Cameroon and Congo, our teams are working to counter this poaching and protect this unique mammal.

our international activities

24 May 2023
EVENT BOOK, AN ADAPTED TOOL FOR CREMAThe Event Book is a simple tool that has proven effective within community governance structures for natural...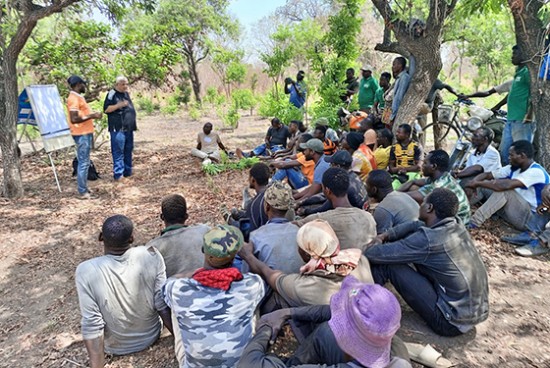 14 April 2023
On this occasion, the community patrollers were trained in "practical" strategies for combating environmental crime, monitoring the presence and...
Noé in numbers


employees in France and abroad working to protect biodiversity

locations around the world to act as close as possible to the field and with our partners
years of existence in the service of nature and numerous projects to meet the challenges of conservation

protected areas in Africa
We need your support
Thanks to your donations, NOé preserves biodiversity

Thanks to rafts installed by Noé in wetlands in the Balkan countries, 780 adult pelicans have been counted in Montenegro and Albania in 2021.