CONSERVATION ACTIONS CENTRED AROUND PROTECTED AREAS
© Michel & Christine Denis-Huot / Biosphoto
international activities
International ambitions
international AMBITIONS
Noé is fully committed to supporting the United Nations' ambition to protect 30% of the planet by 2030.
To achieve this,
Noé focuses on different activities in and around protected areas
aiming to conserve their biodiversity, as the basis for a balance between ecological, economic and social needs.
Therefore, Noé combines protection and enhancement of biodiversity, by promoting innovation in the conservation services, demonstrating that economic development and preservation of biodiversity can go hand in hand.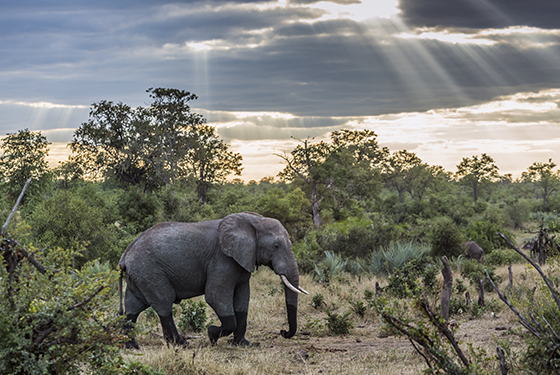 ACTIONS STRUCTURED IN 4 MISSIONS
1)
Taking on management of protected areas at the request of governments
, mainly focusing on National Parks and Nature Reserves (mission:
Parcs de Noé
)
2)
Establish and support the management of other protected areas
, particularly under community management (mission:
Protecting Spaces
)
3)
Support communities living in and around protected areas
through the development of pro-biodiversity value chains with a strong economic impact and the development of a committed civil society (mission:
Pro-biodiversity Value Chains
)
4)
Support specific interventions for species of high ecological importance
, such as endemic threatened species, flagship species, apex species or migratory species (mission:
Endangered Species
)
NOÉ'S INTERNATIONAL PRESENCE IN A FEW FIGURES
9 employees in France and 106 staff in the field
Deployed in 8 countries
COVERING A WIDE RANGE OF ECOSYSTEMS
Wetlands (Balkans, Chad, Congo)
Forest ecosystems (New Caledonia) and equatorial forest (Cameroon, Gabon and Congo)
Savannah and steppe ecosystems (Ghana, Chad, Niger)
Desert ecosystems (Niger)
IN MORE DETAIL
In total more than 80,000 km² of protected areas directly managed by Noé in 3 protected areas - IUCN category II or IV
About 1500 km² of protected areas supported - IUCN category VI, that are under the responsibility of local populations, in West and Central Africa
20 protected species benefiting from dedicated protection programmes
10 pro-biodiversity businesses developed generating additional income for the local population living in the protected areas or their periphery
5 conservation agreements signed with the private sector to finance conservation activities in IUCN category VI protected areas
10,000 direct beneficiaries supported (50% of whom are women and youth)
9 biodiversity protection NGOs in sub-Saharan Africa strengthened