A TEAM COMMITED TO PROTECTING NATURE
© Patrice Correia / Biosphoto
who are we?
Organization
The staff
THE STAFF
A team of employees united around a common project: safeguarding biodiversity.
Noé's team of salaried staff, under the authority of the President, to whom it regularly reports, is responsible for managing and implementing strategic approaches and initiatives.
This team comprises more than 200 employees who work for the Association both in France and abroad (at the head office and in the field).
NOÉ'S LOCATION
Since 2020, Noé's International Centre has been located in Marseille while the National Centre is in Paris.
Noé has 9 other branches elsewhere in the world, so it can work closer to the ground: Niger, Ghana, Chad, Cameroon, Congo, Comoros, Montenegro, Albania, and New-Caledonia.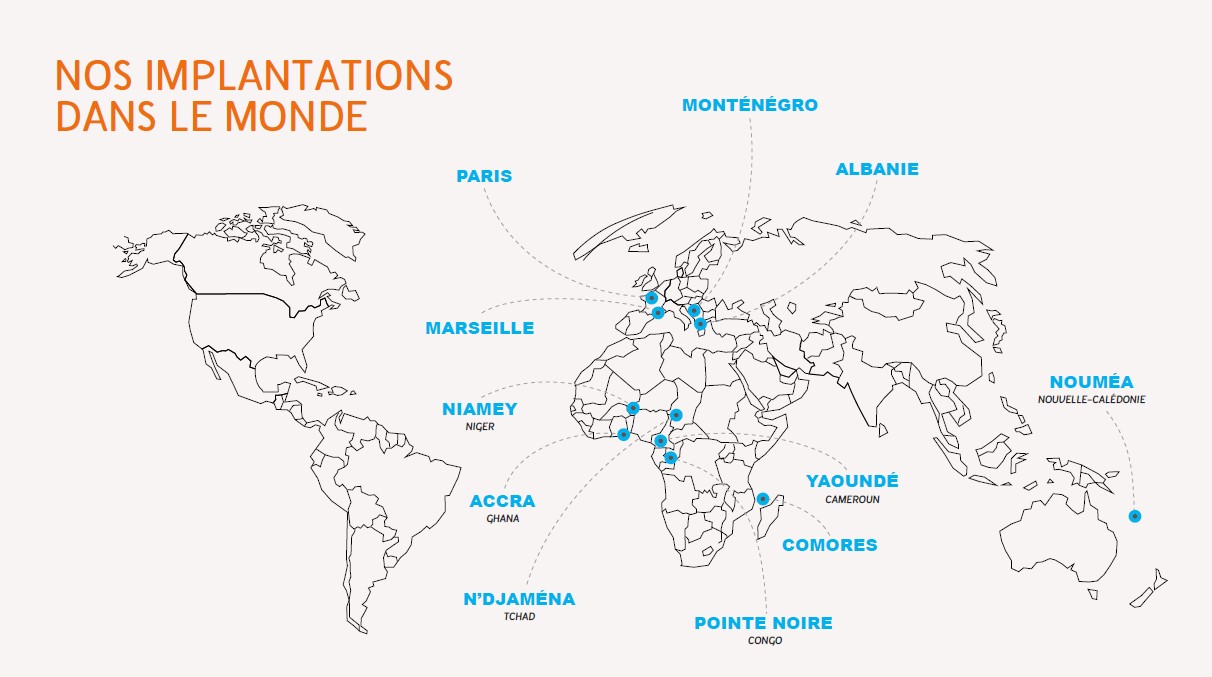 EMPLOYEES AT NOÉ'S HEAD OFFICE
GENERAL SECRETARIAT
The Secretary General works closely with the President. She is responsible for the smooth functioning and management of Noé while also ensuring the implementation of decisions taken by the Board of Directors. She is responsible for managing the Association on a daily basis, in particular coordinating team and action planning, drawing up budgets, financial monitoring and human resource management.

Valérie COLLIN
Secretary General

ADMINISTRATION ET FINANCES
Catherine MARTIN
Head of Financial Management
Christina LOISON
Head of Financial Management

Julie LAKPA
Accounting and Human Resources Manager

COMMUNICATION AND DEVELOPMENT
Marion MAUUARIN
Communication and Fundraising Manager
Valentine CAFFE
Communication Officer for Parcs de Noé

NATIONAL POLE
Angélique DAUBERCIES
Biodiversity Observatories Programme Officer
Lisa LE LEVIER
INPN Espèces Programme officer
Clara DELANNOY
Jardins de Noé Programme officer

Jérémie GOULNIK
Prairies de Noé Programme Officer

Pauline LAVOISY
Agricultural Biodiversity Coordinator
Enzo ARMAROLI
Fermes de Noé Programme Officer


INTERNATIONAL POLE
Nicolas DRUNET
Director of the International Pole
Mariana ODRU
Head of the Central Africa Sectors
Alice WITTEVRONGEL
International Project Manager

Sajmir HOXHA
Regional Coordinator Albania

Bjanka PRAKLJACIC
Local Coordinator Montenegro

Mathilde DESURMONT
New Caledonia Programme Officer

Emilie DUCOURET
New Caledonia Project Officer
Axel JUMELIN
Project Manager REDD+ Comoros
Mourad Abdallah SAID
Community animation officer Comoros

Ali DALILI
Accountant and administrative assistant Comoros

Natacha CAYRE
Programme Manager Ghana

Mabel AGBA
Project Coordinator Ghana
Nadia SHITI
Accountant and administrative assistant Ghana


Camille AFFANA NKOA
Cameroon Coordinator

Aude Priscylle TONLEU FOKOU
Account and administrative assistant Cameroon
Axelle L'HOSTIS
Technical assistant development of sectors Cameroon


NOÉ'S PARKS POLE
Sébastien PINCHON
Operations Manager
Romain BEVILLE
Prospecting and Development Officer
Bas VERHAGE
Fundraising Director
Noé's Parks team is complemented by field teams in Niger (nearly 100 employees), Chad (50 employees) and Congo (35 employees).