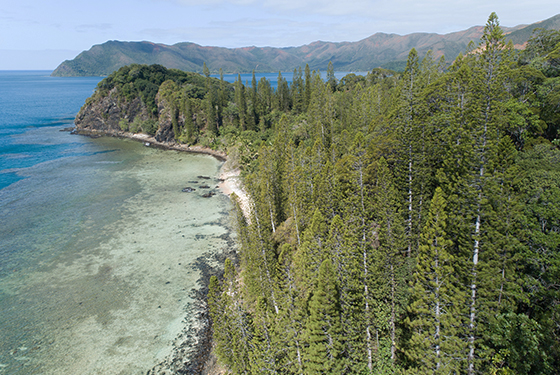 © Côte Oubliée - Luc Mauduit
New Caledonia is one of the world's 35 biodiversity hotspots (an area with a wealth of biodiversity but which is particularly threatened by human activity); it boasts more than 3,400 species of native vascular plants, of which 76% are endemic, and is being degraded at a dramatic rate.

For the last 10 years, Noé has been working to help protect endangered palm and conifer species. Today, the Programme for the Conservation and Restoration of the Caledonian Forest is taking action to preserve their habitat: the rainforest, a particularly critical habitat because its functioning ecosystem provides shelter for a multitude of species.